Going on Hiatus
Monday, December 4th, 2017 at 1:00 am
Podcast: Play in new window | Download (Duration: 1:40 — 2.1MB)
Subscribe: Google Podcasts | Stitcher | TuneIn | RSS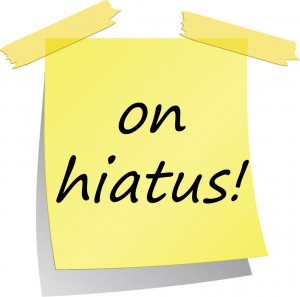 I've been giving you my conservative commentary in 10 minutes or less for over 5 years and over 200 episodes.
But right now, it's time to take a break. As the saying goes, "Into every life a little rain must fall", and right now I'm pulling out the waders. This rain has sapped me of the desire to keep up this hobby for the moment. I really enjoy podcasting about politics, so I don't think I'm down for the count, but it is just a hobby. Right now, there are things that require more of my attention, and so one of the things that has to give is the hobby.
I'll still be posting to the Facebook group, so keep an eye out over there, and Like the page if you haven't already. We can keep in touch there as well.
I want to thank all of you for listening. It's always a thrill to see my stats and realize that there are hundreds of you who think I'm worth listening to, whether or not you agree with me. So I'll see you later, but in the meantime remember to always consider this.
Filed under: Admin