Helping Victims of Hurricanes Harvey and Irma
Friday, September 8th, 2017 at 8:42 pm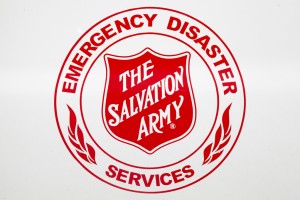 If you're looking for a way to help the victims of the recent hurricanes Harvey and Irma, the Salvation Army is (in my opinion) the best way to do it. (And the most efficient; the Army's administrative costs are one of the lowest around.)
There are many ways to do this.
Donate by Phone: 1-800-SAL-ARMY (1-800-725-2769)
Donate by Mail:
Please make checks payable to "The Salvation Army" and clearly marked "Hurricane Harvey".
Southern Territory
PO BOX 1959
Atlanta, GA 30301
Donate via mobile phone. Text "STORM" to 80888 to donate $10.
Thank you very much!
[Full disclosure: I grew up in the Salvation Army. My parents are retired pastors / "officers".]
Filed under: Admin