The "Geek Out MS" Podcast Marathon
Friday, September 2nd, 2016 at 1:22 pm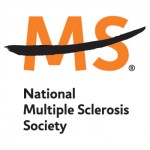 I'm a part of the Golden Spiral Media network of podcasts about TV shows and movies, and this weekend GSM is doing a 3-day podcast marathon at Geekinomicon in Oklahoma City, OK, to raise money for multiple sclerosis research. Many of the GSM hosts will be participating, talking about Star Wars, the Netflix series Stranger Things, the X-Files, Star Trek, the upcoming HBO series Westworld, and many other geeky topics (including getting started in podcasting).
I will be on with co-host Karen Lindsay to introduce people to our new podcast "Remaking History", about the upcoming series "Timeless" on NBC. And, since both Karen and I have MS, we'll  talk a bit about our own journeys,  and some of what is going on in MS research.
We'll be live on Saturday, September 3rd, from 4-5 pm Eastern Time. Click here to go to the page with the audio, and to make your contribution. Thank you very much.
Filed under: Admin